London is one of those cities that finds a way to everyone's bucket list. The capital of England is certainly a place you need to visit at least once in your lifetime. The United Kingdom has so much to offer as a tourist destination, and London is the centerpiece of it. But, we need to be honest. No one goes to London for its cuisine. Yes, the UK has some distinctive dishes and some traditional meals you must try. So, who would have thought that we were going to discuss pizza today? Probably no one.
Regardless if you're a tourist or a local, it is always good to know the best places where you can have a slice to go, or eat it on the spot. London is a massive city, so it's no wonder that it has plenty to offer in this department. Pizza is one of those dishes that can be found in every corner of the world. It doesn't matter if you're in Italy, the USA, China, or Australia – pizza will find its way to your menu. Today, we will talk about a few places in London where you can get a nice slice before you start exploring this monumental city.
Caprino Pizza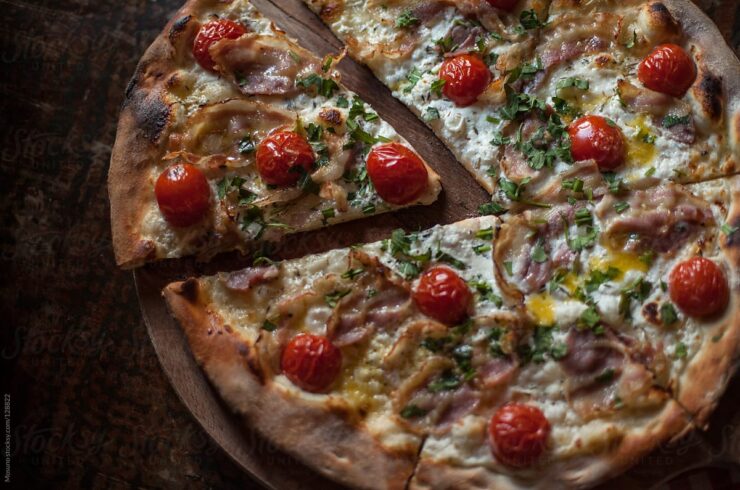 Here, we're talking about one of the biggest pizza franchises in the UK. This says a lot about their services. This company already has more than 90 franchises all over the UK. You can find them in England, Scotland and Wales. Soon enough they'll top 100 locations in the UK. So, it is a well-established business that keeps on growing. Also, they're aiming to expand internationally. This is a fine testament to their quality. But, at the end of the day, we're talking about a franchise pizza, so you shouldn't expect a Neapolitan pizza when you visit. What they do offer is a quick service, express delivery, and a fair price. When it comes to pizza on the go, you can't say no to that. Furthermore, everyone will find a pizza they like when visiting Caprino's. They aim to satisfy the diverse population of London and the UK in general. That's why in addition to standard pizzas such as Margherita you'll also find Mexican, Asian, and Hawaiian pizzas.
The Mitre and Rudi's Kitchen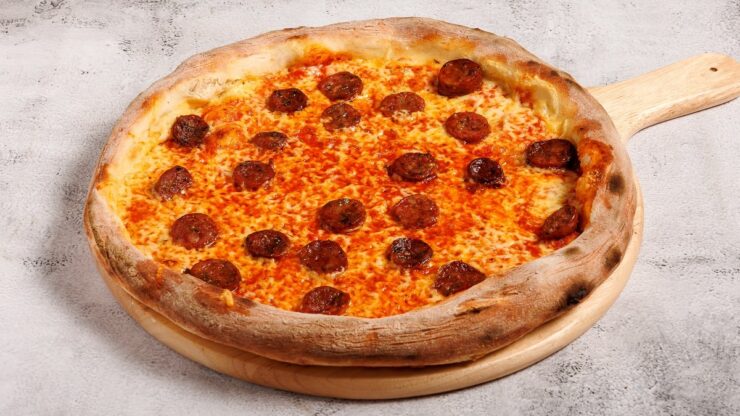 If you ever find yourself in the south part of London you mustn't miss The Mitre and Rudi's Pizza Kitchen. This is an amazing place that offers plenty in terms of both ales and ciders but also terms of pizza. When you're in Richmond and start feeling hungry, this is the place you need to visit. While you certainly fall in love with The Mitre's unique charm and amazing beer garden, it is pizza that will make you come back. The Mitre and Rudi's Kitchen will sweep you off your feet. The best part is that they do both in-house eating, take-ins, and delivery too. Their menu is quite rich and you at least must try their classic Neapolitan Margherita. This is where their secret lies. All of their pizza is Margherita's early on. You're the one spicing them by selecting your toppings. You can also try one of their amazing sandwiches that are also made out of pizza dough.
Yard Sale Pizza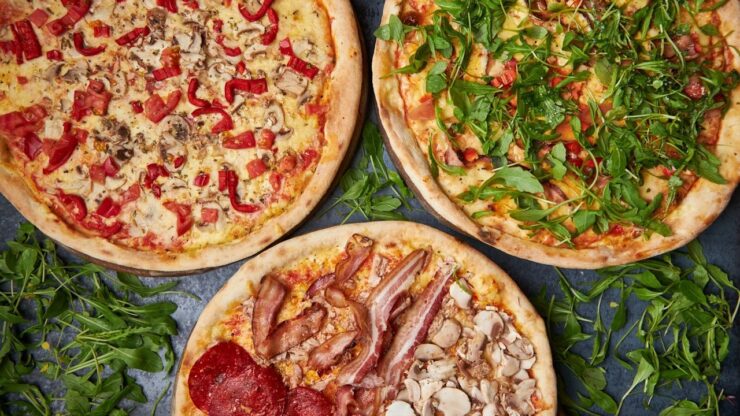 This is one of the more popular venues in London when it comes to eating pizza. It was made rather famous as it had one Macaulay Culkin and his band eating and playing here. How could you miss that event? Well, you probably haven't been using Bloc at that time. But, that's no excuse not to try it now that we have mentioned it. Their pizza offering is great and you'll encounter standard 12-inch and 18-inch pizzas on the spot. For all of you not eager to risk it all, standard Margherita is on the table. But, if you want to taste the unique work of London's pizza masters you need to try the Full House Pizza at Yard Sale Pizza. We're talking about pizza made with pepperoni, beef, and sausages.
Fatto Pizza & Beer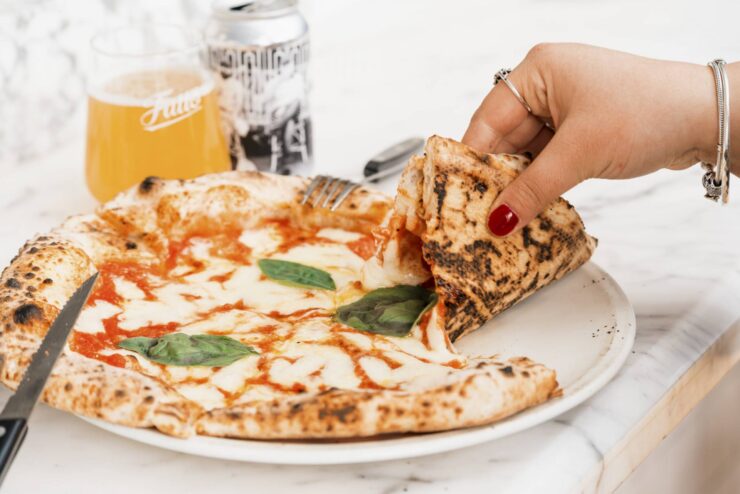 Brighton-made, but now available locally in London, this is a pizza parlor you'll want to visit. One of their most popular locations is located at Kings Cross, and you better not miss it. This pizza place takes pride in its ability to combine the classic Italian tastes of Neapolitan pizza with classic British cuisine. Yes, we understand that this is not something for everyone's taste, but you need to try it before judging. The offer starts with a basic £8.50 Margherita. If that's not your cup of tea you're free to move on to their diverse menu that offers parma, burrata, and ricotta. All of this can be spiced with a few pints of beer as it's also available on their menu. What we suggest is a must-try is the Pesto from Genoa which is a truly amazing pizza containing sausages, potatoes, and Stracchino cheese.
Four Hundred Rabbits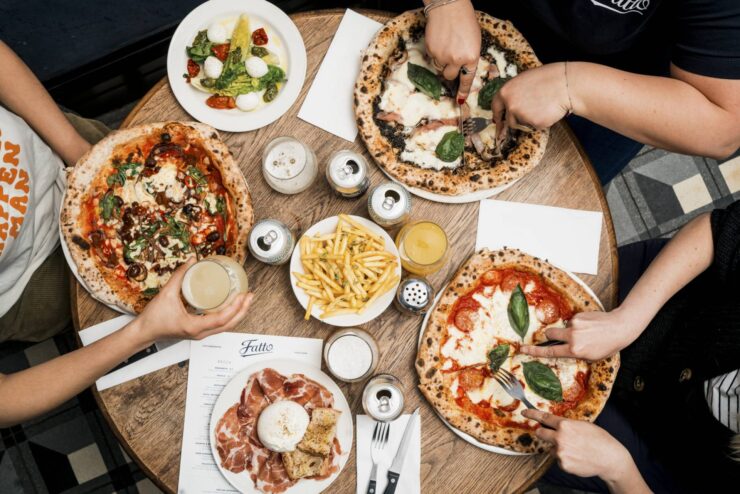 That's right, Nunhead has a horse for this race. This place is where you'll find some of the best pizzas in London paired with a few amazing craft beers. This menu is what makes this place so good. There's no slicing and cutting. No! What you'll get are full pizzas and some amazing beer. Their pizza might appear standard at first but don't get ahead of yourself. Four Hundred Rabbits is where you'll find some of the most unique toppings in London. If you're in for some experimenting you should try pizzas that contain chorizo and pickled chilies. If this is not your first option, mix it up with pine nuts and venison sausage. Every pizza here has its story especially if you pair it with the right pint of beer. In the end, what you'll love the most is that this amazing food and drinks come at rather reasonable prices despite being one of London's best places for this type of outing. Last, but not least, we would also suggest that you put a cherry on top with one of their amazing Gelupo ice creams.