As an Amazon Associate, we earn commissions for purchases made through links in this post.
INGREDIENTS
1 package of instant ramen, prepared
2 teaspoons soy sauce
3 slices of bacon, cooked
1 soft-boiled egg
2 sheets of toasted nori snacks
1 tablespoon thinly sliced green onions
Toasted black sesame seeds, garnish (optional)
Kosher salt, to taste
Ground black pepper, to taste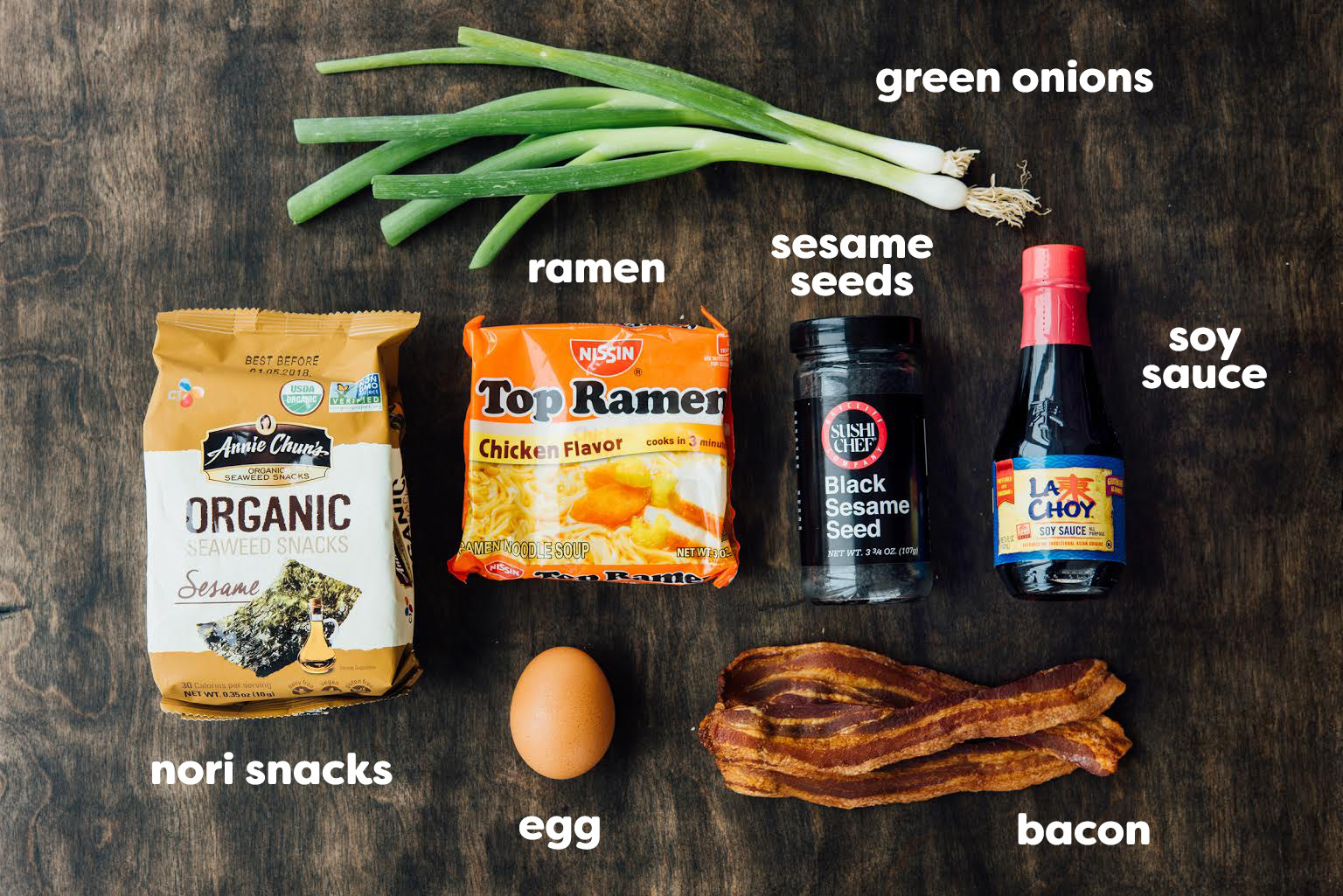 To your prepared ramen, add soy sauce and stir to incorporate. Top with bacon, egg, nori snacks, green onions, and sesame seeds (if using) and season egg with salt and pepper.
This recipe was featured on BestRecipeFinder.
View original post on Tasty
Previous
Vegan Chickpea Shakshuka
Next
Spicy Peanut Ramen