Nowadays, the profession of a cook is in demand, since new cafes, restaurants, canteens are regularly opened in the world where it is necessary to cook delicious dishes. And the prestige of the establishment and its attendance by clients depend on the skill of the cooks. The profession has some disadvantages, but there are more pros than cons. Therefore, many graduates prefer this profession.
A cook is a specialist whose job is to prepare food. In addition to the preparation itself, the cook is responsible for preparing products: checking them whether they are fresh or not. The external attractiveness of the dish is also the cook's task. When working in the food industry, individuals should understand that not only taste is important, but also smell and food must look appetizing.
It is not surprising that the profession of a cook and the culinary arts originated with the first people on the planet. We can say for sure that with the development of statehood in both ancient Egypt and ancient China, the position of a cook for military campaigns and for noble receptions already existed. There are also records of unique culinary recipes in the first written records of Babylon, Egypt, China, and the Arab East.
Pros and cons of working as a cook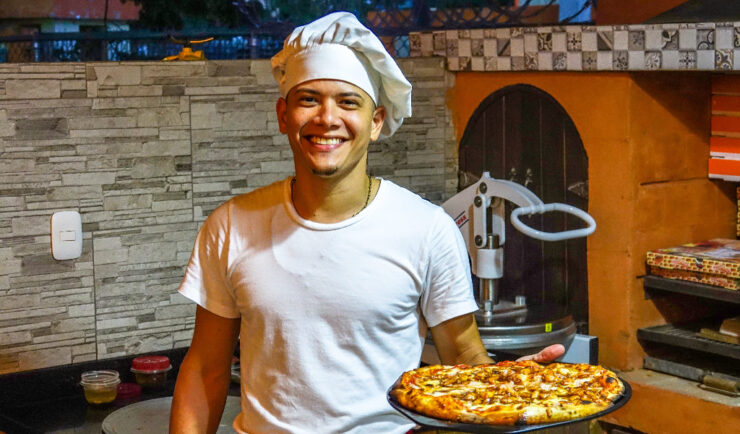 It seems that you are engaged in an interesting and creative business, and at the same time, you do something very important for people – you feed them. Cooking is a vital art. Not every art form can boast like that one. But let's look at both the positive and negative aspects of the profession of a cook.
Pros of working as a cook
A universal profession – the ability to cook will come in handy at work, at home, and at a party.
Cooks are never hungry. They are needed in every foodservice establishment, from a world-class restaurant to a school cafeteria.
Different career opportunities.
Having the qualifications of a cook, you are unlikely to lose your current job.
Opportunity to start your own business.
Profession without age restrictions; when cooks are 70 years old, they are still in demand.
Cons of the profession of a cook
A high level of anxiety, as in other types of service: due to the limited cooking time, its quality, and compliance with sanitary standards. The client should also be satisfied.
Hazardous working conditions. Kitchen is a very busy place: heat, sharp knives, and other hazardous culinary tools may injure you.
Not always a convenient work schedule. Usually, the cook starts work a few hours before opening the establishment. As a rule, the daily shifts last more than 10 hours.
Problems with being overweight may occur.
Work requires a lot of energy; a cook spends all day on their feet.
Are you a cook? Check out lots of good vacancies on Jooble.
What are the duties of cooks?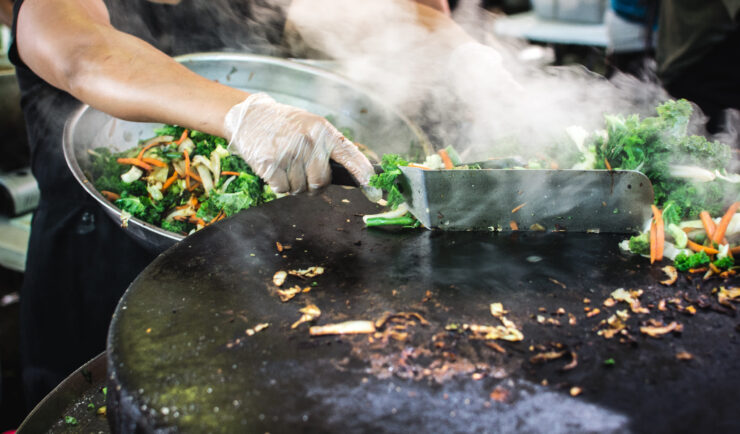 If you work as a cook you have to prepare food, manage food stations, clean the kitchen, and sometimes help other cooks. A chef also creates menus in restaurants or cafes, and if you are a chef, you also monitor the entire team and manage the different processes in the kitchen. You also have to wash and prepare food and collaborate with waiters.
To develop in the profession of a cook, cooks must have:
Ability to follow instructions and at the same time creativity.
Ability to work in a team.
Energy.
Flexible mind and ability to multitask.
Good coordination.
Good taste, sense of smell.
Punctuality.
Responsibility.
Who is more suitable for this profession of a cook – a man or a woman?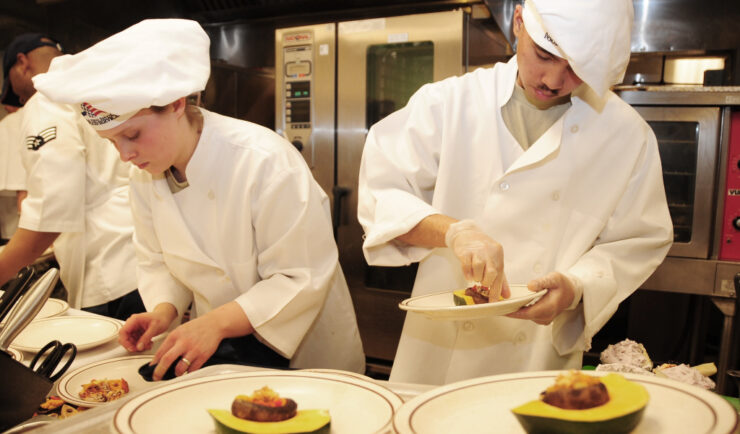 At first glance, it may seem that cooking is a female business. Coming to a cafe, dining room, places where you can eat, we often see a predominance of women, in such places the cooks are mostly women, but coming to a restaurant of high level and service, especially if the restaurant is located in France, Italy or another European country, it is almost impossible to see a woman in the role of a cook/chef. Why?
Many arguments may explain why men predominate in the higher circles of the chef profession.
It's physically hard
Quite often, in the kitchen, you need physical strength. For women, this can cause difficulties.
It takes a lot of time
The profession of a chef in a restaurant and a reputable institution requires a lot of effort because you need to work in several shifts. On a woman's shoulders are household chores, caring for children, family, so she cannot afford to work so long. And for a man who must earn bread and butter for the family, it is more possible than for a woman to be completely immersed in work.
Sensitivity level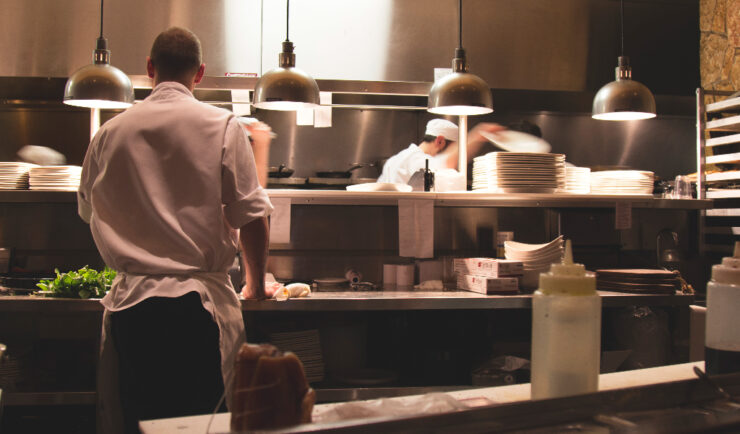 Men have a much stronger taste sensitivity to odors, which improves their skills in cooking.
Specifics of cooking
When cooking, a woman and a man think differently. A man is a perfectionist, focused on the result. They think specifically about the dish. When woman is cooking, she thinks about whether a dish is delicious or not, about the need to meet other people's needs, which distracts her from the essence – perfect cooking.
Communication
A man is a leader, he is stronger. A large kitchen in management is not inferior in complexity to a large company because working with people and for people is always a great level of responsibility. A man has more status and more influence, so he is more likely to organize the work of the kitchen. A woman is more emotional, so in this aspect, she may have difficulties.
That is why men predominate in the profession of a cook. There are, of course, exceptions to the rules, but in general, in high-level establishments, a man is more often seen as a cook than a woman. Exceptions are very rare, but they are.