You may be an amazing chef already, or perhaps, you're someone who occasionally enjoys cooking and experimenting in the kitchen. Whatever the case may be, one of the most exciting yet challenging interests to pursue is cooking.
As you create magic in the kitchen, there may be instances wherein you'd be altering some already-famous recipes or perhaps family recipes passed down from one generation to another. Perhaps, a few tweaks here and there, trying to make your own version of it. And in your own little way, you're customizing the recipe to be more personalized and reflect your vision as a food enthusiast.
In most cases, your audience and critics are likely your friends and family members. While that isn't a bad thing, what if you can turn your interest and passion into a profitable business? It could be like hitting two birds with one stone: you get to do what you love while still getting to earn.
So, if you're looking into transforming your recipes into a profitable business, this article can be for you. Continue reading below to know-how.
1. Consider Selling Online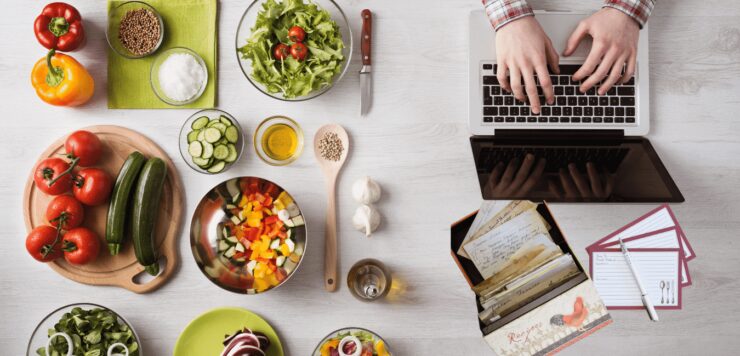 One of the best ways to start your profitable business is by launching an online business. This approach can be less hassle and cost-effective on your part since you wouldn't have to spend a lot of resources compared to opening a physical store. For instance, you can skip the rental costs of renting a commercial space since you'll be running your operations mostly in your home, or in this case, your kitchen.
You can post a detailed menu of what you're offering online, so potential buyers can view it and place an order, should they want to give it a try. Or you can also post photos of the dish or baked goods you've made and wait for customers to flood in.
However, selling food online isn't as easy as it looks. To attract customers to your food business, you should make your packaging more appealing. While going for fancy packaging would hit the spot, going for eco-friendly would always be a crowd favorite, especially today since people are becoming more conscious about how waste affects the environment. Packaging options such as earth bags, for instance, according to thepackagingpeople.com.au, are specially crafted to offer a sustainable solution when packaging your products.
2. Open Your Own Restaurant
If you have an extra budget, perhaps you can consider opening your own restaurant featuring your special recipes. It doesn't have to be too fancy or spacious, just enough to accommodate at least a dozen people inside. While this might cost you extra expenses, it can be an amazing business venture worth pursuing.
Opening a restaurant, however, is no easy feat. Aside from the finances, you'd also have to consider the feasibility and marketability of the location you've picked. For that reason, it's critical that you choose a location where there's high foot traffic. For instance, lease a commercial space within a local mall.
In addition, you can also utilize social media marketing to spread the word about your new restaurant. You can even include a delivery hotline on your social media platform or website to reach more people beyond your restaurant's radius.
3. Write A Recipe Book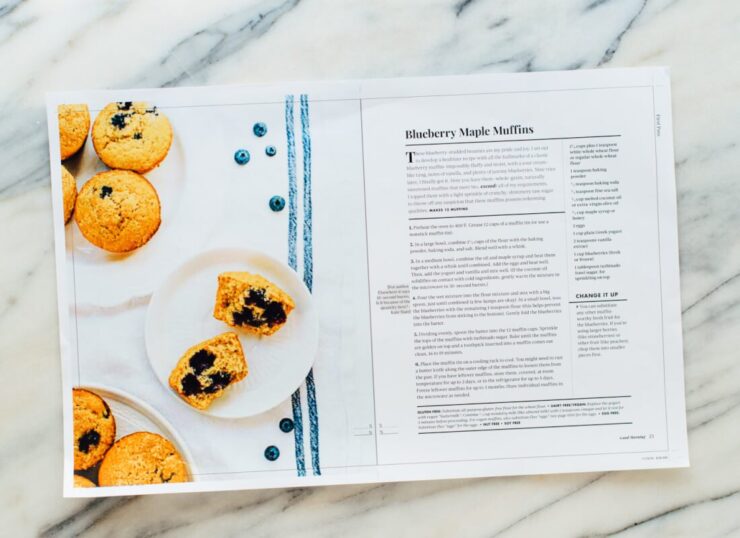 Cooking and writing can go well hand in hand. With the right words, you can paint your food to sound mouthwatering. With that in mind, for your recipes, you can consider writing a recipe or cookbook to share your delicious creations with the whole world.
Depending on the number and variation of recipes you have, you can cluster them according to their type. For instance, you can launch a recipe book for desserts and sweets. You can also have a cookbook featuring delicious breakfast recipes, baked goods and pastries, and more.
Writing a recipe book is one thing, and finding the right publisher is another, with the latter being trickier than it seems. But with enough research, you'll have your book be intensely profitable, giving you a tremendous passive source of income.
4. Sell To Food Magazines
Maybe you're not too comfortable writing your own recipe book yet. Perhaps, you're still skeptical about potential sales. In such a case, the option of selling your recipes to food magazines can be another option. This way, you can guarantee results and still earn profits. More so, this approach works best too, if you only have a few unique recipes that you want to share with the world.
When selling recipes to food magazines, ensure that their vision aligns well with yours. Moreover, it might require you to do some quick writing as you need to provide all of the instructions on how to craft your perfect dish. It'll only take a few hours of your time but may result in a significant income—the more recipes you create and sell, the better for your pockets.
5. Start A Food Or Cooking Video Channel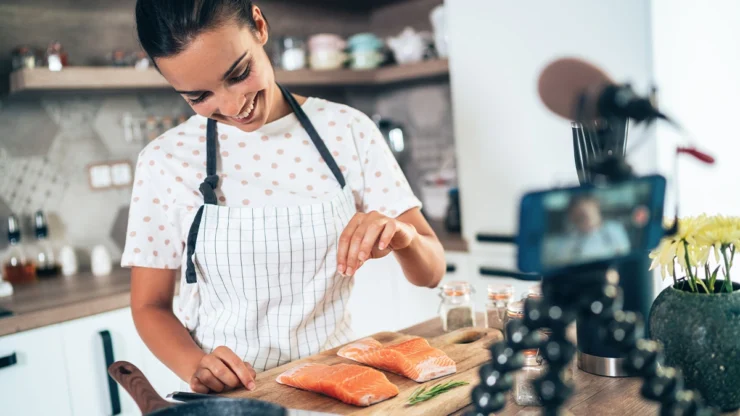 Creating a profitable video channel is not a new business idea anymore. In fact, in today's digital age, people can easily generate income through this platform. All they have to do is set up their place or studio, turn on their cameras, record their content, do a bit of editing, upload their content to a video streaming website, and earn money.
However, it's not the content creation aspect that is the challenging part. Attracting plenty of people to watch your channel is. To become profitable, most streaming platforms will require you to reach a specific number of followers. This means that the more views you get, the better for your channel.
The technical aspect of video platforms shouldn't hold you back. Starting a food or cooking video channel would always be a great idea, allowing you to share your recipes with the world and show them exactly how to do them with each step. While it might require some of your time as you need to film and edit, the income you'll get from it would be worth it.
Wrapping Up
Transforming your own recipes into a profitable business isn't a walk in the park, especially since you'll be going through plenty of trials and errors. But the benefits it can bring you would all be worth it. Not to mention the fulfillment you'll get from creating your own recipe. You get to do what you're passionate about and earn a good income at the same time.