Soups are one of the most loved comfort foods around the world. Warm, nourishing, and incredibly versatile, it's no wonder soup is often used as both a starter and main course in many cultures. From chilled gazpacho on a hot summer day to steaming ramen soup on a cold winter night, soup can be enjoyed year-round.
From complex bone broths simmering for hours to quick weeknight soups ready in under 30 minutes, there's a soup recipe for every occasion and preference. Ready to get cooking? Here are 10 of the best soup recipes you should try:
1. Italian wedding soup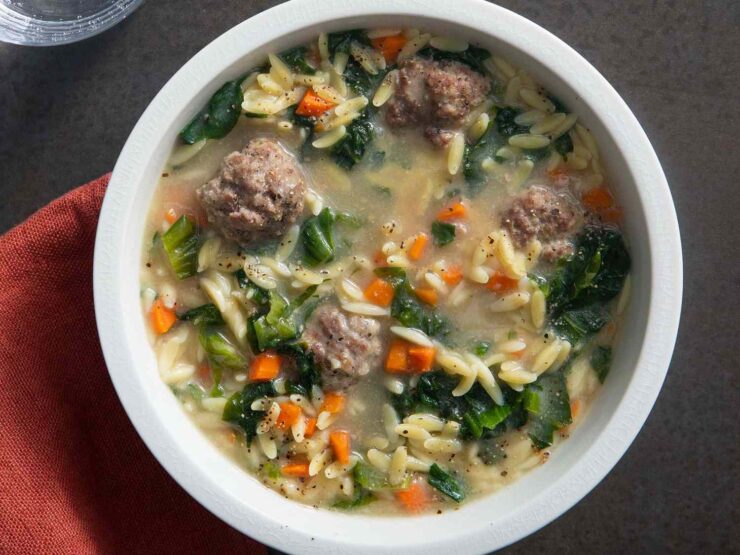 A celebration in a bowl, Italian wedding soup warms the heart with its delightful blend of meatballs, green veggies, and cheese in a savory broth. Some even prefer adding an egg to the broth. Whether it's a family gathering or a cozy dinner for two, this soup is perfect for any occasion. The mini meatballs, often made with a mix of turkey and chicken or beef and pork paired with spinach or escarole, create a satisfying texture. For a truly authentic experience, try cucinabyelena.com's authentic Italian wedding soup. The soup's best served with crusty Italian bread.
2. Classic chicken noodle soup
Chicken noodle soup is a comforting favorite for a reason. Simmering chicken in broth with veggies and noodles makes for a soul-warming, easy soup. For this classic recipe, start with homemade chicken stock for a rich flavor. Cook chicken breast, carrots, celery, and onions before adding egg noodles. Finish with fresh parsley. The result is a nourishing soup perfect for a sick day or anytime you need a hug in a bowl.
3. Creamy tomato soup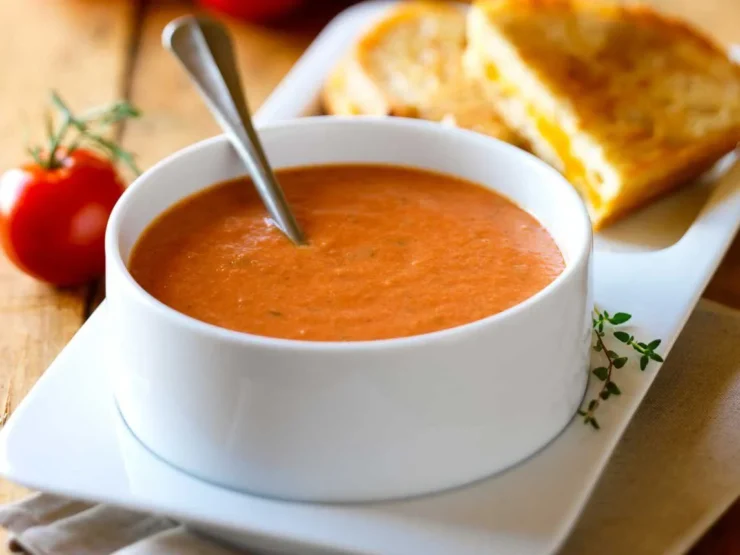 Tomato soup is a childhood staple. To start, caramelize onions to bring out their natural sweetness. Simmer tomatoes and broth before blending to create a smooth texture. Adding some cream lends richness. Top with grilled cheese for the ultimate tomato soup experience. This bright red soup makes a cheerful meal any time of the year.
4. Minestrone soup
This Italian vegetable soup is chock-full of flavors and textures. The recipe is also adaptable based on the seasons and what's in your fridge. Start by softening the aromatics: onion, carrots, celery, and garlic. Add beans, pasta, and a variety of vegetables like zucchini, spinach, and green beans. Let it all simmer in a tomato broth. Top with parmesan cheese and serve with crusty bread for a satisfying soup that makes a complete meal.
5. Tortilla soup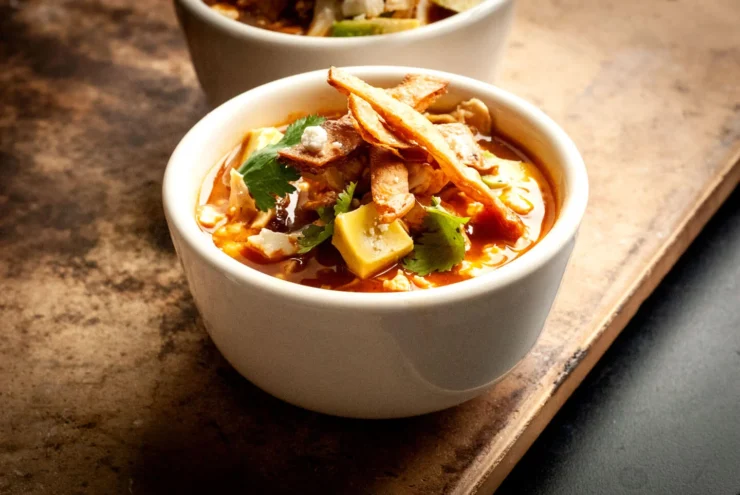 Spicy, flavorful tortilla soup is a staple in Mexican homes. The broth is made with tomatoes, onions, garlic, and chili peppers. Strips of baked tortillas add a wonderful texture. Toppings like avocado, cheese, cilantro, and lime take the soup's flavor to the next level.
6. French onion soup
Sweet, caramelized onions are the star of French onion soup. Cook the onions low and slow until they reach a deep brown color. Build the broth with beef and chicken stock to provide savory depth. Toast and melt cheese atop each bowl for the classic French onion soup experience. The blend of rich broth and melted cheese is irresistible. This soup takes its time to cook, but the payoff is flavorful.
7. Lentil soup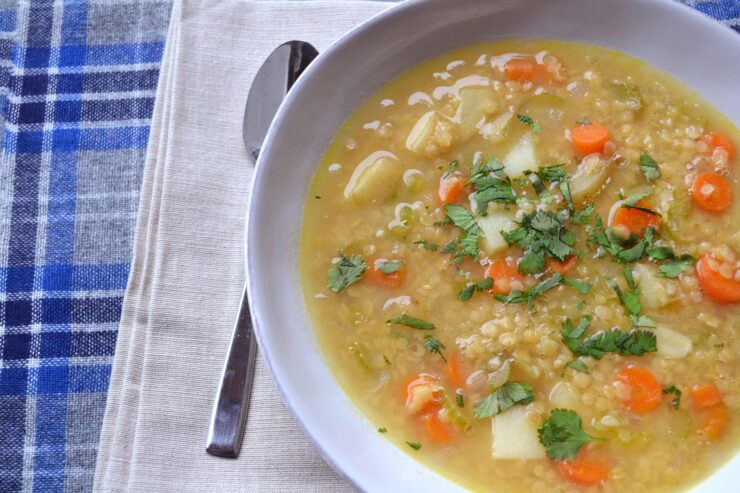 This soup is very common in Asian countries and is often consumed with flatbread. Lentils are packed with protein and fiber. Aromatic vegetables like carrots, onions, and celery enhance their earthy taste. You can make the soup with a broth of your choice and spice it up as per your taste; that's what makes it so versatile. Top it with fried onions, cumin, red chilies, and curry leaves for that extra flavor.
8. Butternut squash soup
This velvety soup highlights the natural sweetness of winter squash. Roast cubed butternut squash until caramelized before pureeing with onions and stock. Finish with a swirl of cream and sage. The hints of savory and sweet flavors in this soup make it irresistible. Top with pepitas, cranberries, or fried sage leaves for texture and color. Butternut squash soup is perfect for chilly weather and holiday meals.
9. Pho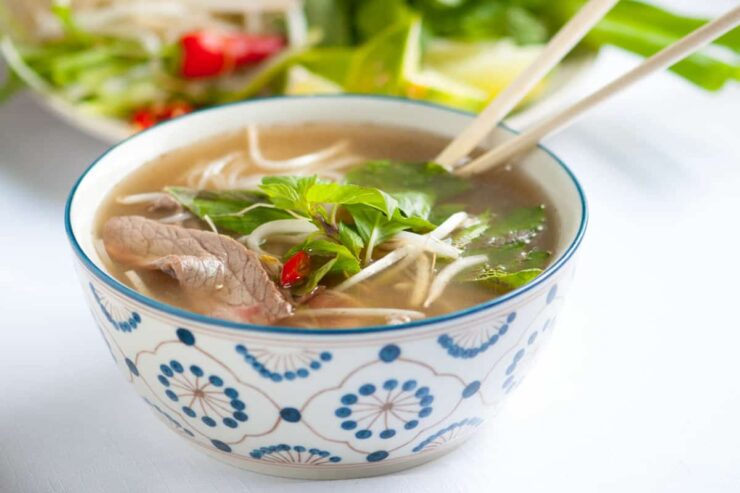 Pho is the famous Vietnamese noodle soup cherished for its complex broth and endless add-ins. Prepare beef or chicken broth by letting it simmer for a few hours with spices like star anise, clove, and cinnamon. Cook rice noodles and thinly sliced meat before serving. Customize your bowl with basil, cilantro, lime, and chilies. The broth is soothing yet deeply flavored. Slurping these noodles is the best part.
10. Potato leek soup
Potato leek soup is a classic for a good reason. Sautéed leeks lend their mellow, oniony flavor to a base of potatoes and broth. Blend until smooth and creamy before finishing with chives. The potatoes make this soup hearty and comforting. For variety, try using different types of potatoes like Yukon gold or sweet potatoes. This elegant soup is simple but satisfying.
11. Hot and sour soup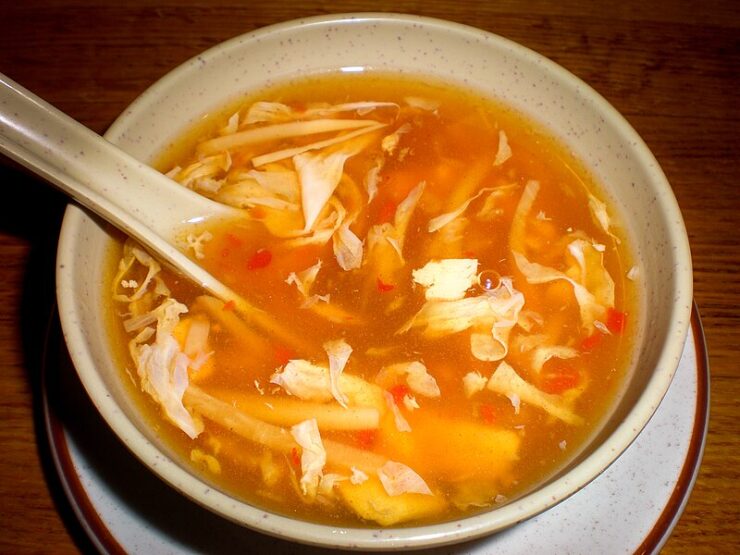 This Chinese soup plays with the senses thanks to bold, tangy flavors. Tofu, mushrooms, and bamboo shoots simmer in a peppery, vinegar-spiked broth. Chili oil adds a kick of heat. Cooling scallions and cilantro provide contrast. The medley of textures and flavors makes this soup addicting. Customize it to your taste with extra chili or vinegar.
Conclusion
These soup recipes highlight the diversity of flavors, ingredients, and techniques used worldwide. From light appetizers to hearty one-pot meals, soup offers something for everyone. Experiment with new recipes and put your spin on classics. Make a big batch and freeze leftovers for easy meals later. However you enjoy it, soup is a staple you'll come back to again and again. Stay warm and get cooking!