Don't you think that we all need to work in a better environment? Yeah! We should but now the question is how can we?
Simply, if you are a coffee or cold beverages lover then better you should invest in reusable insulated cups or tumblers. This will help you to avoid using paper or plastic cups. Unfortunately, these paper or plastic cups are not reusable and end up in the trash yard and affect the environment badly or they are thrown in the water and affect marine life. Therefore, it's better to invest once in reusable insulated cups instead of disposable cups. Moreover, insulated cups will keep your drink cold or hot for long hours.
There are several cups or tumblers available in the market. But obviously, you should invest one time in the best and long-lasting insulated cups. However, before buying you should look for the size, the shape of the lid, and for how long you want your drink to be hot or cold. Invest in the one that you find suitable.
I'm going to review the 5 best-insulated cups. This quick guide will help you to determine what suits you the best.
1. HOT1 MUG 24 OZ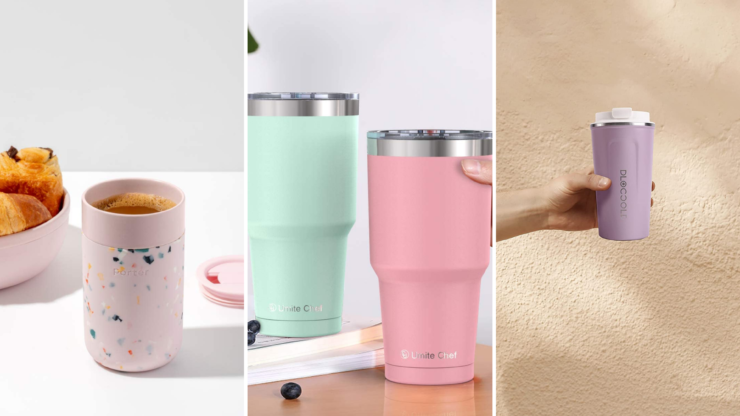 If you are a slow drinker and love to enjoy every sip. Or you are the one like me who fully gets involved or indulges while reading a book or sitting in an office and doing some work or while chit-chatting with friends.  Unfortunately, people like us mostly end up with cold tea or coffee and drink it just to finish it and then desire more cups. Then this cup is amazing and will perfectly suit you. This cup will keep your tea or coffee hot for eight hours. This cup has an adjustable vent that helps you to maintain the flow and if you're in a hurry and want to cool down the drink finish it. You can open the vent and cool down your coffee at the desired temperature.
The beauty of this cup is that it easily fits almost all the cup holders and fits into the coffee machines. Surely, you won't regret buying this amazing piece. The best thing is you can get different sizes in this model as well.
2. PERFORMANCE FLASK 17 OZ STAINLESS STEEL THERMOS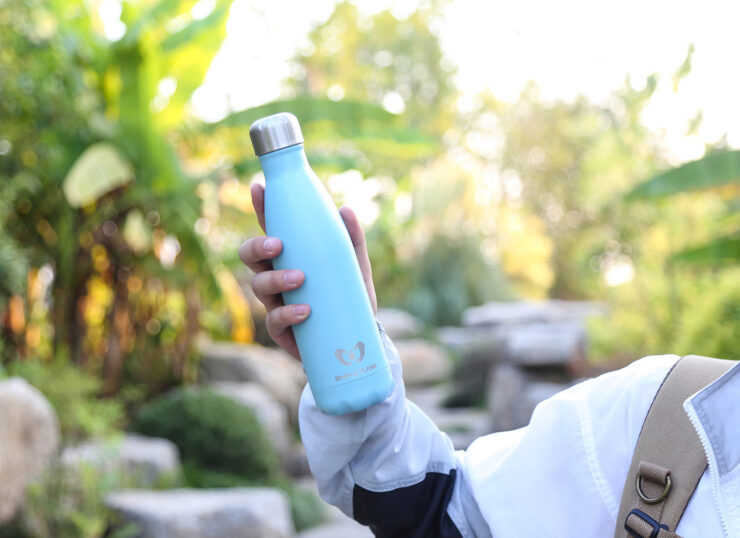 This is the flask along with the cup. Doesn't this look perfect and classy as well? If you are at work with colleagues or having a good time at the beach with friends and you want to share your hot or cold beverage with others then without the hassle you can do it. The flask cup looks stylish and can be easily handled. This insulated flask can keep your drink cold for 32 hours and hot for 18 hours without affecting the taste of the drink. This flask is sweatproof and it has a leak-proof auto-close lid that helps your drink from spilling out. You can take this performance flask at the outdoor adventures or you can put them in your bags without fear of leaking.
Moreover, you can easily put them in the dishwasher but to make them more durable, it is recommended to wash them gently with your hands. And for your convenience, you can also get this performance flask in the size of 32 OZ as well.
3. COLD1 MUG 24 OZ TRAVEL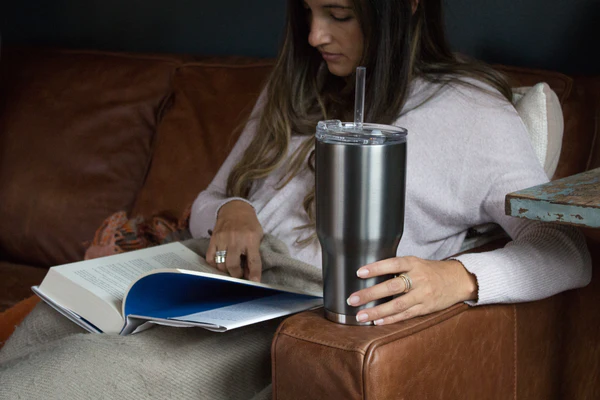 If you're a smoothie lover or you love to drink cold coffee or cold tea then this is the cutest cup you can invest in. This cup comes with a straw. With the help of a straw, you can stir your icy and fruity chunk drink as well as enjoy taking sips. Moreover, these cups allow you to enjoy your drink in three methods. You can sip, gulp or drink from it.
Further, the thing that adds beauty to this cup is it comes in seven metallic colors. With the help of an easy-to-grip holder, You can easily hold the cup and enjoy your drink. It has a narrow shape at the bottom that allows you to put your insulated cup in most car holders.
4. COLD1 TUMBLER 24 OZ STAINLESS STEEL TUMBLER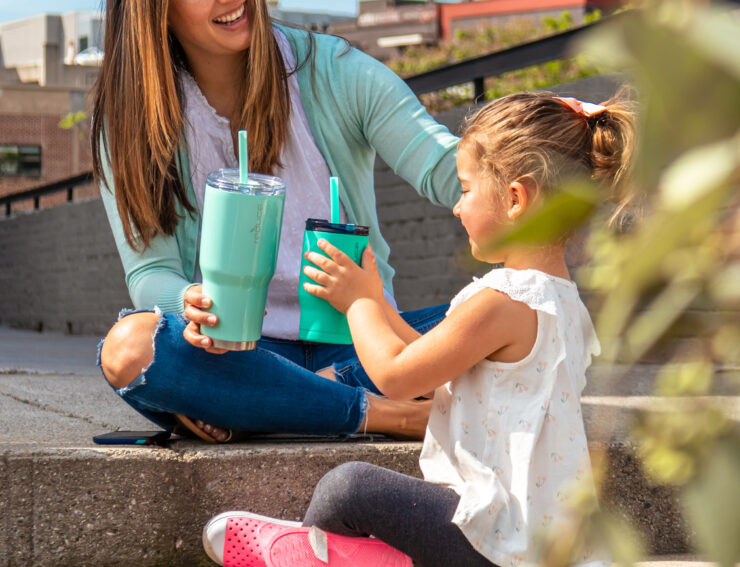 If you are looking for something classy, durable, simple and graceful then this insulated tumbler is enough to invest in. It has a vacuum-insulated dual wall that helps to keep your drink cold for 30 hours. This is the best choice if you are on a healthy diet and prefer to have oats milk or fruit smoothie or milkshakes. Or if you go to the gym then this is the best thing to carry with you. You won't regret investing in this as you won't need to add more ice again and again. If you don't want to have a silicone straw then you can add your stainless steel straw this will add allure to it.
5. COLD1 MUG 32 OZ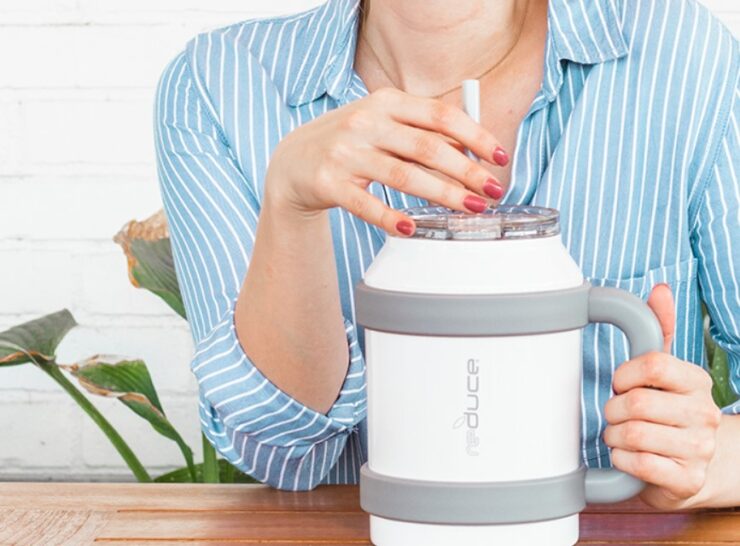 This insulated tumbler is best for those who want to remain hydrated and prefer e to drink as much water as they can. As these cups also come in 50 Oz size. Most people invest in this cup for hydrating purposes. This cup will keep your water or any beverage cold for long hours without perspiring the cup as this is sweatproof. They are durable and easy to wash due to their wide opening. Further, this cup is available in five colors. You can buy any of your choices.
Wrapping Up
You can invest in any of these reduceeveryday.com. Insulated cups without fear of losing your money. These double-walled vacuum tumblers are durable and long-lasting. You can easily take them wherever you want without getting worried that the drink will spill out. These reusable cups are the best investment. You can easily take them to the workplace, at the gym, beach or any outdoor activity. And continue using them for long hours and life long.
Investing in these reusable cups is one of the wise decisions that you should make and for a better environment, you can gift these cups to your family and friends.