There are many good things the summer season brings. School's out, and the weather's good. For adults, this means you may be more thirsty than usual. For parents of young kids, they'll be out in the sun most of the time, so you want to keep them hydrated besides just offering water. Luckily enough, summer also means one more good thing: many fruits are in season.
Make the most of those fruits by snacking them and incorporating them as key ingredients into your smoothies. On top of its taste, the summer fruits also give your smoothies that much-needed summer pops of colors.
These smoothie recipes aren't just refreshing but also extremely delicious and nutritious, making them the perfect thirst quenchers for when the temperatures get too warm:
1. Green Mango Smoothie
It's a unique twist on the usual mango smoothie as this time around, you're not using the sweet yellow mangoes but green mangoes. While not as popular as its yellow counterpart, the green mango is one of the sweetest varieties.
This recipe is more like a slushie than a smoothie because of the ice. To make it, blend a cup of crushed ice, two green mangoes, a tablespoon of honey, and ¼ cup almond milk (or any other type of milk you prefer). Visit this website to know more.
2. Cucumber And Mint Smoothie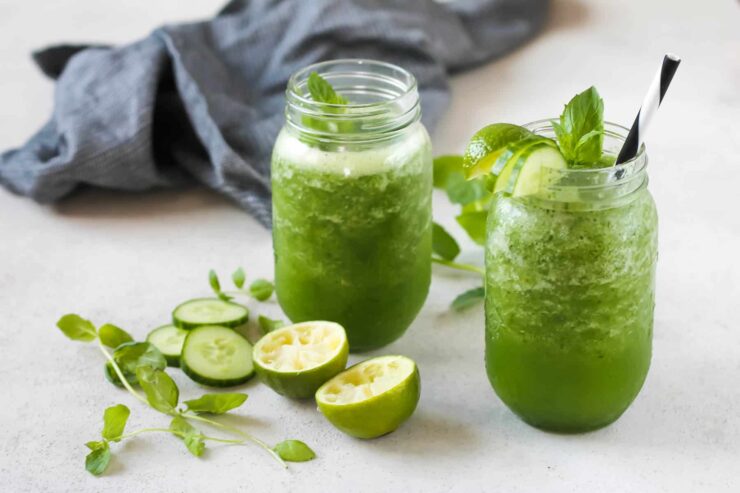 If you haven't started loving cucumber juice yet, you're missing out! Cucumber is one of the best-tasting vegetables, even without adding more ingredients.
However, you can still level up your drink by adding mint leaves to your cucumber smoothie. It keeps your body cool during the summer, and, as a bonus, cucumber is well-known for its detoxifying properties too.
3. Strawberry Banana Smoothie
This recipe has a thicker consistency, so it's great for one more added purpose: creating your summer popsicles for the kids! Say you're hosting an afternoon play date or your child's birthday party soon. Make a big batch of this strawberry banana smoothie, and the kids won't even know it's not the usual store-bought ice cream. Parents will thank you for this nutrition booster, too!
This strawberry banana smoothie recipe is easy to make, too. You only need three basic ingredients: strawberry, banana, and milk. You can choose whichever type of milk you prefer to make your smoothie taste even better.
4. Apple Carrot Orange Smoothie
With all the summer activities you'll be up to, you can surely use that added Vitamin C boost from this apple carrot orange smoothie. While you may be doubtful about how your smoothie will taste with carrot as one of the main ingredients, give it a try. When mixed with apples and oranges, carrots won't taste that bad.
If you don't like vegetables, this is a sneaky way to have some vegetables in your daily meals. To level up its nutritional factor and taste, you may add other anti-inflammatories like ginger, cayenne pepper, and turmeric.
5. Tropical Melon Smoothie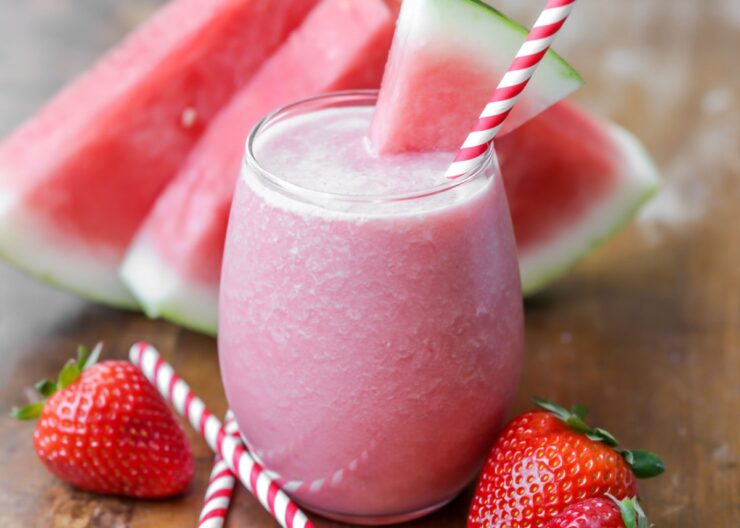 Is melon or cantaloupe now in season where you're from? This fruit isn't something you can have the whole year-round, so when you see it in markets, grab a few for your smoothie. This recipe calls for cantaloupe, papaya, and mango. It's creamy, smooth, and is everything you'll ever think of what a tropical beverage tastes like.
6. Mango Tango
First on this list was green mango. Now that's done with, let's not forget the yellow mango. What's a summer beverage without this super sweet fruit? Even when you don't blend it into a smoothie, yellow mango that's been refrigerated is already a cool treat by itself.
For the beverage version, try this recipe out. Blend a cup each of yellow mango and banana with half a cup of natural yogurt and ¼ cup of coconut water. After pouring into your smoothie glasses or bowls, top with fruits like berries and melon. The presentation of colors is just as good as it tastes.
7. Papaya Smoothie
Papayas may not be for everybody. But if these are in season, don't ignore this stomach-friendly fruit. Papayas are great for many benefits like improving skin quality and complexion. If you've been constipated, papayas can help you poop better, too. Add flax or chia seeds as you please to make your papaya smoothie even more nutritious and filling. The thick consistency may also be diluted with the quantity of water you desire.
8. Triple Berry Smoothie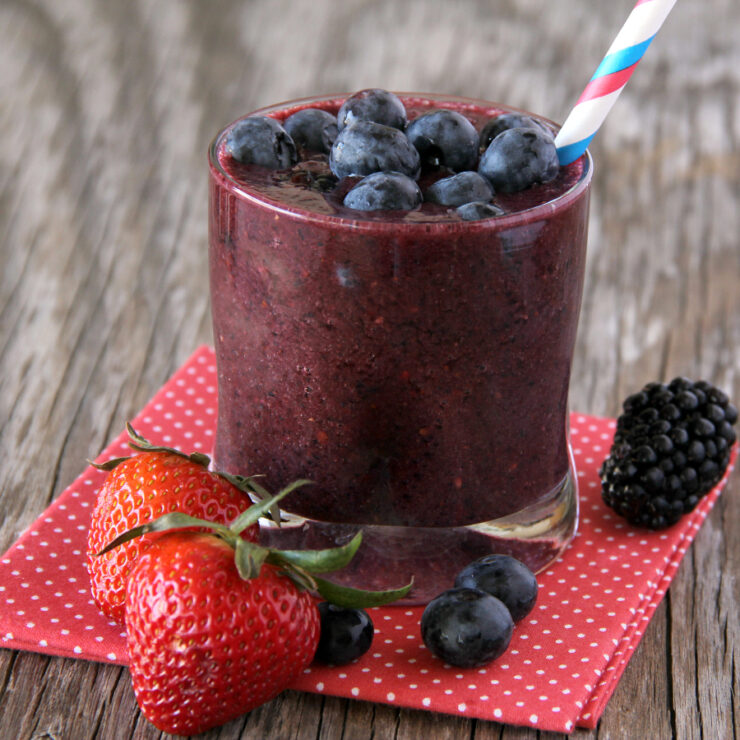 What's summer without your berries? This recipe lets you enjoy at least three different berries in a single smoothie. Mix equal portions of raspberries, strawberries, and blueberries with ice, yogurt, and almond milk. You may mix in honey if the smoothie isn't sweet.
9. Green Summer Smoothie
There are yellow, orange, pink, and purple-colored smoothies on this list. Now, you'll have green, too. It's aptly named as such, with most of its ingredients being green-colored fruits and vegetables. This is a very healthy smoothie that's packed with good-for-you ingredients.
Blend the following ingredients: a small banana, two cups of coconut water, and half a cup of spinach, kale, avocado, and pineapple. You can even add more protein content to this smoothie by adding a teaspoon of chia seeds.
If you're on a healthy diet, this is a summer smoothie you can also have as a breakfast replacement. It's perfect for those days when you're on the go and don't have the time to whip up a healthy meal or salad.
10. Blueberry Mango Smoothie
Blueberry and mango in one smoothie? Why not? It may not seem like these two fruits go together, but they taste better than you may have imagined. For this recipe, you'll have mango as your main ingredient. Add a few pieces of blueberry as you desire until you get the taste you like.
Conclusion
Are you ready to get fit and healthy during summer? With the smoothie recipes above, you'll have delightful sweet but not sinful treats; they're sour but enough to have that tangy and refreshing taste. Whether for yourself, adults, or children, these summer smoothies are a no-fail. You can bid farewell to sugar-laden juice boxes now that you know how to whip up your very own, with no less than the best fruits in season.