Memphis has a rich history and diverse culture. But it's not only known for its lineage to the blues and rock and roll.
The name "Memphis" actually has Greek origins that translate to "established and beautiful". This extends to its art, heritage, and especially, cuisine.
As the year comes to a close, we've curated a list of the top ten restaurants you should visit while in Memphis. We're also going to list down the best sellers for each!
Before that, here's a quick look at what Memphis is known for.
What Is Memphis Known For?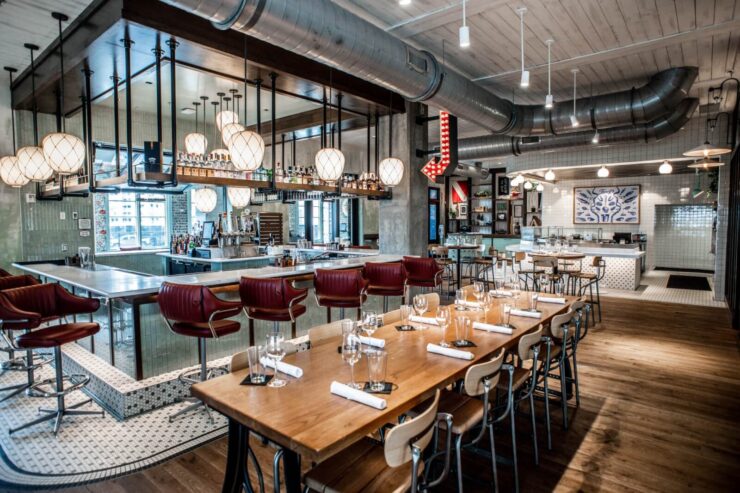 Memphis is known across the globe as the home of Blues and the birthplace of Rock-and-Roll. It also has strong ties to jazz, R&B, hip-hop, and soul.
But Memphis has so much more to offer when it comes to food, particularly, barbeque. If you're in town, you need to try Memphis barbeque. It's the city's official cuisine!
Top 10 Restaurants In Memphis In 2023
The best barbeque spot in Memphis differs from person to person. Here's the list of the top restaurants where you can find the best Memphis food and barbeque.
Cozy Corner Barbeque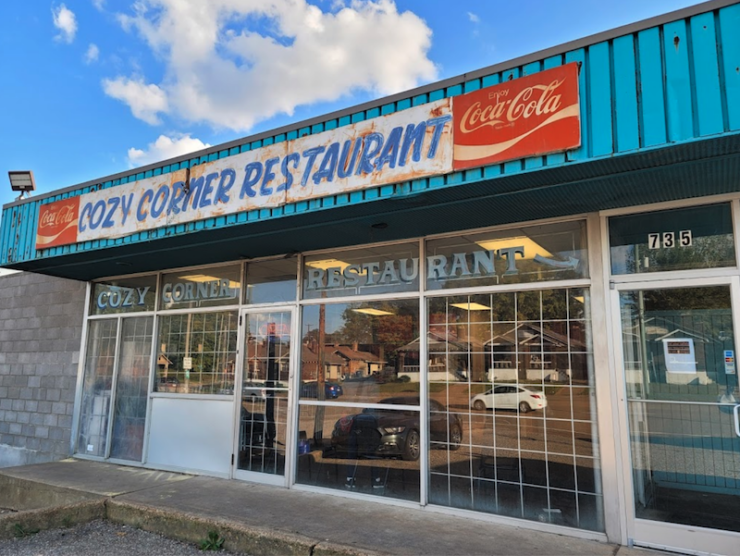 You have to eat barbecue when you're in Tennessee. One of Memphis' greatest barbecue joints is at Cozy Corner BBQ. The staff of Cozy Corner BBQ enjoys sharing their food and Memphis culture.
As expected from a barbecue restaurant, Cozy Corner serves dinner plates, a la carte meats, sandwiches, sandwich plates, side dishes, and sauces. They provide sauces from moderate to highly hot, letting customers customize their meals.
Gus's World Famous Fried Chicken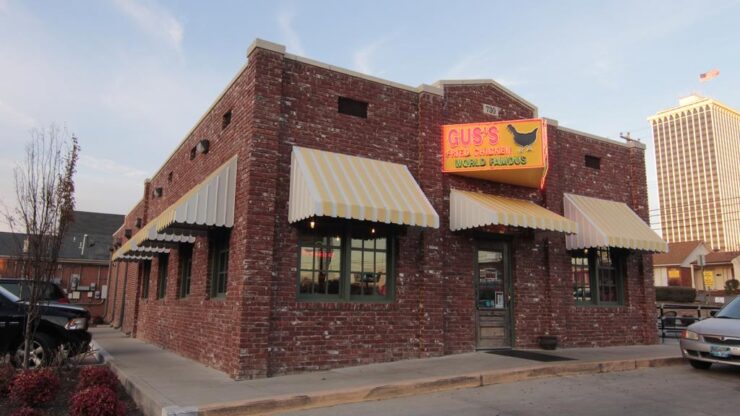 Although not as famous as their barbeques, Memphis' fried chicken scene is nothing to sleep on. One of the oldest establishments that specializes in the dish is Gus's World Famous Fried Chicken. It's been with the Bonner family for over 60 years.
Their fried chicken is juicy, crispy, and seasoned, leaving the bag saturated with oil yet still crunchy when you get it home.
Paulette's Restaurant
This restaurant combines upscale and casual. Visitors and locals meet there for special events or great food. This restaurant also serves all-day menus.
You may sample the chef's masterpieces from breakfast through supper and dessert. Dinner started with smoked deviled eggs. Going for their seafood menu is also a great option. You can try out their Gulf redfish and crab.
Soul Fish Cafe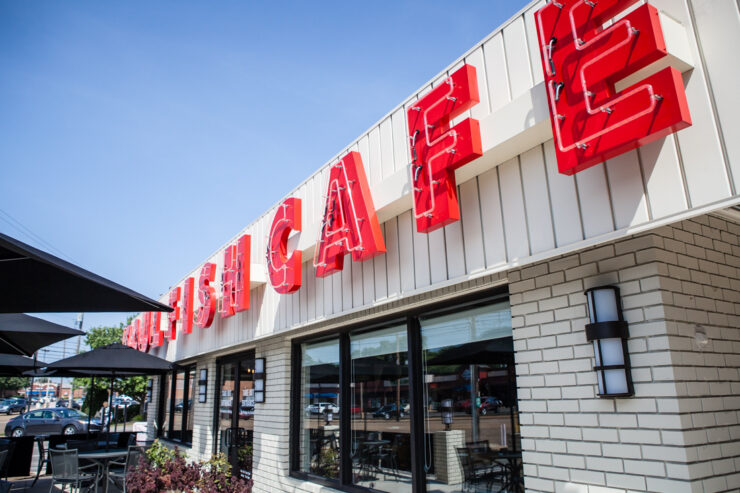 Soul Fish Cafe is a top Memphis soul cuisine restaurant. Fish decorate this trendy soul food restaurant and serve one of the city's greatest dishes.
This Southern restaurant serves the tastiest fried catfish and vegetables. You can try out their fried catfish.
It also has some of the finest hush puppies and coleslaw. They have several more tasty dishes than fried catfish. Po'boys, salads, tacos, and more.
Huey's
Huey's is the perfect American diner. You can get the classics here from burgers, wings, bar snacks, soups, and salads. The burgers, catfish, and Philly steaks here are all must-tries.
If you're feeling hungry, stop over for some delicious waffles. Enjoying a tasty draft beer might be a great treat. Excellent tea is available here.
This place is also home to the world-famous Huey Burger. There are six ounces of certified Angus Beef in every Huey burger, and it's all topped off with Huey's special seasoning.
The Beauty Shop Restaurant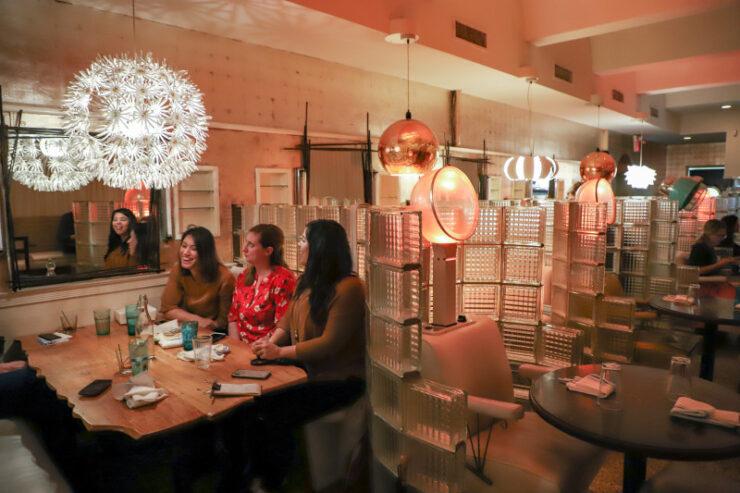 Try Memphis's most distinctive eatery, The Beauty Shop. This stylish place was Priscilla Presley's curl-and-dye store. The Beauty Shop serves lunch, supper, and brunch.
Dinner includes salads, small nibbles, and substantial bites. Eggs, waffles, brunch drinks, sandwiches—you name it! If you come for brunch, try their blueberry buttermilk pancakes.
Maciel's Tortas & Tacos
Mexican specialties are the focus at Maciel's Tortas & Tacos, a family-run restaurant. For those with a serious need for Mexican cuisine who happen to be in the neighborhood, their search is over.
There's a wide variety of Mexican dishes to choose from on the menu at this restaurant. It is one of the best casual dining options in Memphis because of the superb service and pleasant, low-key ambiance.
Terrace at The River Inn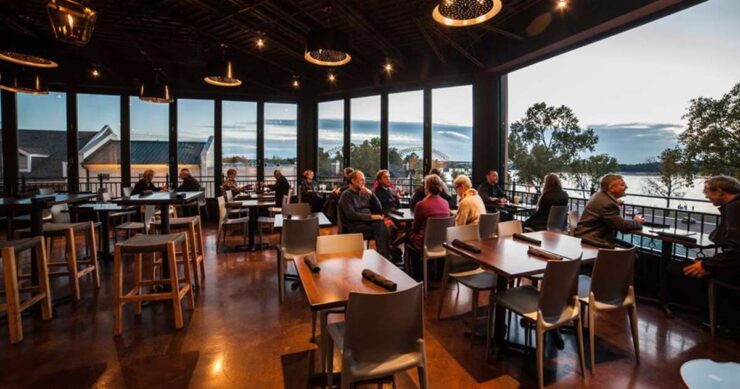 Harbor Town is home to the chic Terrace at the River Inn, a restaurant with a view of the river. Classic dishes with a contemporary twist are served in a setting that is nothing short of breathtaking.
If you want to impress a certain someone, take them to a romantic supper at this elegant eatery. It's hard to think of many restaurants that can top this one for scenery.
One of the top dining spots in Memphis, hands down, because of the stunning views and delicious food. The Pimento Cheese Balls are an absolute must for any fan of savory snacks.
MULAN Asian Bistro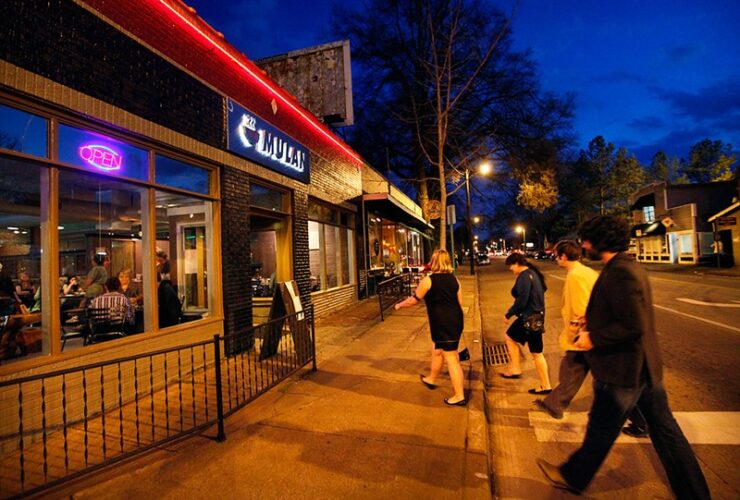 You can find outstanding Asian cuisine served in Mulan Asian Bistro. We recommend the delicious Shrimp Tempura Appetizer.
Their chicken egg rolls are among the best you'll ever taste. Their fried rice accompanied by Mongolian meat is also a must-try. The food was excellent, and the serving sizes were rather generous.
Central BBQ
Central BBQ's four Memphis locations are well-known as a staple barbeque restaurant. You can order their pulled pork nachos with jalapenos paired with a plate of dry-rub ribs, briskets, chicken, rolls, and mac 'n' cheese.
Aside from their classic barbeques, you can try out their nachos. It seems like a traditional Mexican dish at first, but after taking the first bite, your tongue goes on a flavor journey.
You get meaty pulled pork soaked in thick, slightly sweet BBQ sauce, it veers your attention right back to Dixie BBQ.
Key Takeaways
Memphis has arguably the best barbeque scene in the world. But they don't stop there! The city also has some of the best wings and gourmet food in the nation. If you want to learn more about the Memphis food scene, visit WeAreMemphis for more information.
So whether you're a tourist or a local that wants to try new food, here are some things to keep in mind:
When in Memphis, you have to try their barbeque.
Memphis is a great place to try out authentic soul food.
There are several ethnic cuisine restaurants in Memphis.
Fine dining in Memphis is often met with beautiful scenery.
You can find tons of healthy food options in the city.