The next biggest expense after buying a home or mortgage is grocery expenditure. It's no surprise that you buy a little extra each time to enter the local store. Think about your previous grocery shopping.
Grocery prices are on a continuous rise. According to consumerreports.org, food prices have increased by 8.6% compared to 2019. Surprisingly, the prices have never gone so high in the past four decades.
The grocery inflation rate is going to be even higher in the future. For instance, the fruits and vegetable prices grow 7.7% each year. But the single hike in prices from January to February is 2.3%.
Not only does shopping for food staples eat away huge bucks, but it's time-consuming. But wait, here's some good news. After reading this article, you can save ample time and massive bucks from your pocket. Are you ready?
So, let's get in without any further ado.
Tips To Save Time & Money On Grocery Shopping
With the rising prices of food staples, most people are switching to frozen or canned products rather than fresh produce. However, saving money at the cost of health isn't wise. This is why we've devised a few tactics that save your money and time. Read on.
Leverage Shopping Apps
Online shopping websites and apps are a boon nowadays. They offer coupons, discounts, and hot deals to save huge bucks. At the same time, you can also save time.
All you need to do is sign in and place the order. There are several reliable grocery delivery apps in the market. Also, visit this site to enjoy fresh and organic grocery delivery service in melbourne.
Embrace Season Foods
Purchasing seasonal food items is another best way to save time and money on grocery shopping. In general, the locally grown seasonal foods are less expensive and are healthier. These foods have little shelf life. So, their prices will be low to increase the sales.
For example, fall is famous for apples. Meanwhile, citrus fruits and berries are on huge sale in winters and summers. If you're looking for some healthier and affordable groceries, keep an eye on seasonal foods.
Go For Frozen Fruits & Veggies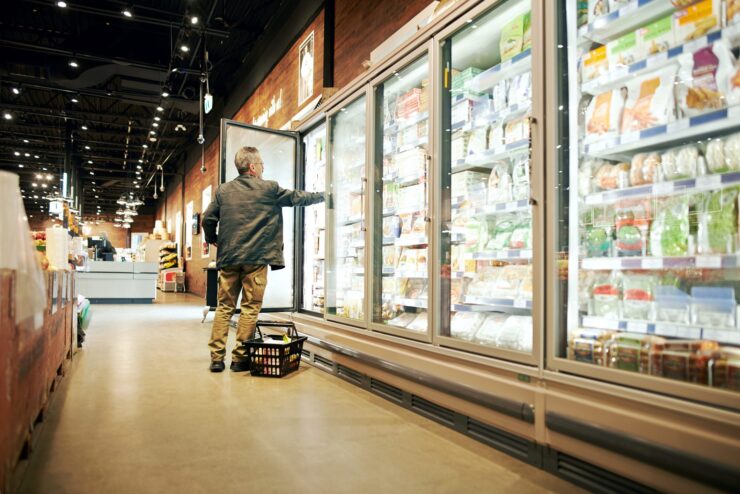 Frozen fruits and vegetables are nutritious and have a longer shelf life. Buying frozen foods is one of the best ideas to save money and time. Moreover, you can enjoy non-seasoned foods at relatively low costs. Whether you'd like to eat delicious berries in winter or citrus fruits in summer, buy the fresh produce and freeze it.
Did you know freezing the lump sum quantity of food of an average family(With four people) saves up to $2000? That's huge! All you need to do is buy our favorite food staples in the season, particularly from the local farms or farmer's markets, at lower prices. And freeze it. Make sure you check the freezer once or twice a month.
Calculate & Weigh Before Purchasing
Usually, the groceries are priced based on their weight or by package. There will be a pack of 100g, 500g, or even 1 kg. All you need to do is do some math and choose the cheaper one. Suppose you're going to buy napkins. You observe two units– a 250-napkin set and a 500-napkin set. Most people are tempted to buy a 500-napkin set as its larger package.
But wait a second. The 500-count package perhaps has 0.070 cents per napkin. At the same time, the smaller one might be selling at 0.060 cents per napkin. So, that's why doing math is essential while purchasing. Similarly, weigh the set of fruits and vegetable packages, calculate individual prices, and compare to other packages.
Shop For Protein Alternatives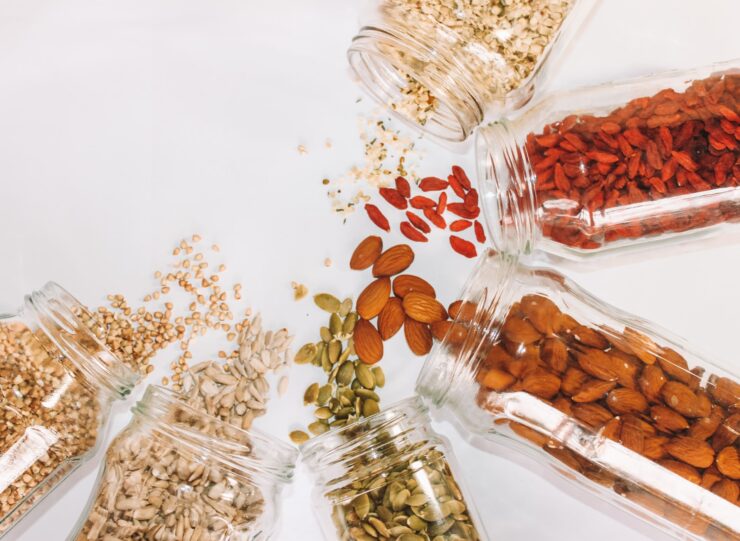 It's no surprise that the prices of protein foods have spiked abruptly. Compared to 2019, fresh and frozen chicken prices have reached up to 15%. However, you still have the better choice, i.e., beans, peas, and lentils.
Not only are the beans and lentils cheaper, but they are also rich in essential vitamins, minerals, and nutrients. Furthermore, add eggs to your diet to enjoy rich protein meals. Meanwhile, choose cheaper alternatives, such as whole grains, nuts, etc., and expensive foods wisely to cut off expenses.
Plan Your Meals
This has been a powerful time-saving tip for over decades. Take a pen and paper. Prepare a list of meals that you'll prepare in the upcoming week. Check out the list of ingredients and only buy the missing food staples based on your meal plan.
Planning reduces half of your time and energy while purchasing. However, if you see any items on sale, make sure you buy them only in case you need them and freeze them. Always be conscious while shopping, as the buyers easily fall into the trap of impulsive buying.
Suppose you're wondering what impulsive buying is; here's a quick definition. A popular marketing tactic that compels buyers to buy more is displaying delicious food items strategically in the store.
Opt For Cash Back Credit Cards, Apps, And Coupons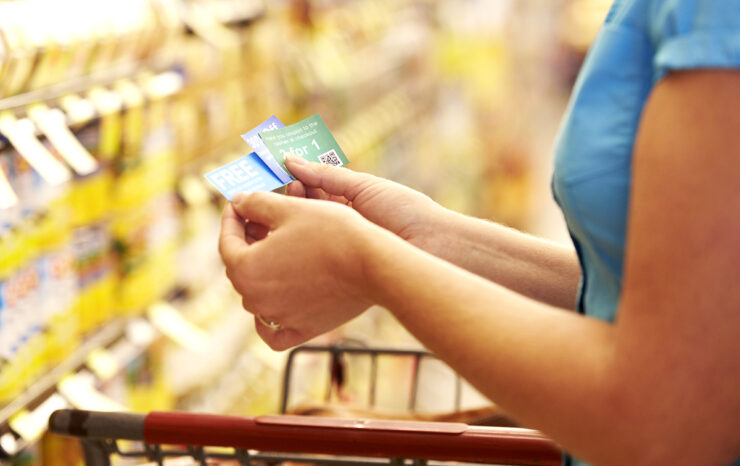 A few grocery stores offer cashback and discounts on certain bank credit cards. Meanwhile, several apps offer cashback when you make a purchase using those apps. Also, check out reliable websites for coupon codes and offers.
However, if you think searching for coupons and hot offers is extremely time-consuming, here's the best solution. Choose online shopping over offline. There are several grocery delivery websites and apps offering immense discounts.
Key Takeaways
Spending time and money on groceries is inevitable. However, one can save both of them with conscious shopping efforts. As discussed earlier, you can save money by planning a list ahead. Check out coupons and discounts. Another best way to save money when shopping is to prefer frozen foods and leverage online grocery delivery apps. Make sure you select the best protein alternatives to save huge bucks. Also, follow these few tips to save a lump sum amount within a month.