Microwave is definitely a must-have kitchen appliance that people often sleep on. Aside from its many models that you can check here, it actually does so much more beyond defrosting and heating. Don't box yourself and use it just for reheating food.

Here are some examples of microwave recipes for breakfast, lunch, dinner, and dessert to get you started:   
Easy Breakfast Microwave Recipes
All kinds of egg-based breakfast

– If you have a microwaveable cup or ramekin, you can cook all kinds of scrambled eggs. You can also make fancier egg dishes like eggs Florentine, poached egg, quiche, and frittata. 

Oatmeal

– "Baking" your oats turn them into this gooey, tummy-warming breakfast. Just add your choice of sweetener, milk, and toppings (like berries, bananas, or peanut butter) to finish it off.

French toast and pancakes

– Many people have success in cooking fluffy pancakes from scratch in under 3 minutes. If you have leftover pieces of bread, there's always French toast in a cup to recycle them. Top with your favorite maple syrup and enjoy!

Muffins, cupcakes, and mini-cakes

  – The cool thing about the microwave is that you just need a microwavable mug, your go-to muffin or cake recipe, and a way to scale any recipe down to single-serve. Once you've got this down, you can recreate any "baked goods" in your microwave to your heart's content. 

Cinnamon rolls, doughnuts, and other yeast-based bread

– What makes microwavable cinnamon rolls, doughnuts, and other bread recipes have a following of their own is that the recipes are easy-to-follow, even for non-bakers who have never tried baking bread ever. 
Easy Lunch and dinner Microwave Recipes
You can explore hundreds of lunch and dinner microwave recipes, but here are several standouts that you should definitely try: 
Mac 'n cheese

– No more cleaning multiple pans when you're craving for mac 'n cheese. All you need now is a microwavable mug or ramekin, macaroni, your cheeses, a bit of milk and butter, and you're all set. 

Quesadilla

– One of the easiest meals you can make with cheese, your choice of cold cuts, and other ingredients sandwiched by two flour tortillas. Even your kids could make these.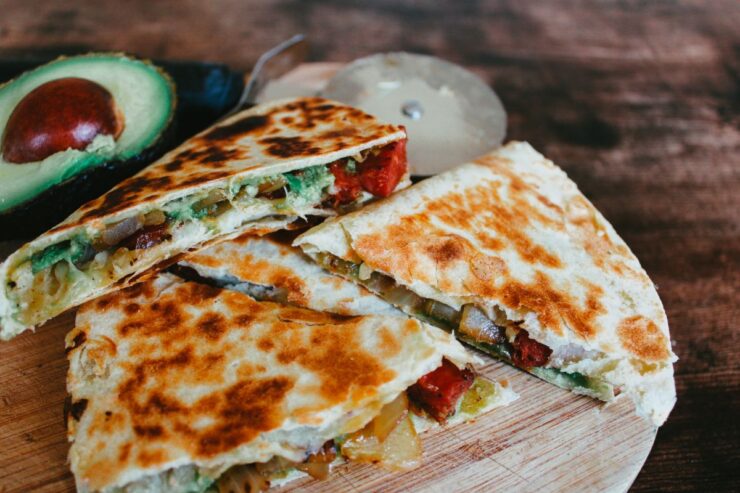 Loaded potatoes

– In the oven, baking potatoes with your choice of filling takes at least an hour for the insides to get tender. With a microwave, you can eat your loaded potatoes in under 10 minutes. 

Microwave risotto and fried rice – Rice meals can now be had if you have a microwave – students in dorms have been creating these rice meals for years. 

Salmon

– Yes, your favorite salmon recipe can be done in the microwave as well. 

Ratatouille

– It looks super fancy to prepare and make, but cooks exceptionally quickly. 

Chili

– It takes half the time to cook the beans, but ends up with the same taste of slow-cooked chili goodness you've grown up with. 

Chicken pot pie

– If you love one-bowl recipes, try this hearty meal for lunch or dinner. You'll need chicken stock, your preferred veggies, pulled chicken, flour, and butter to cook this soup recipe in under 5 minutes.

Meatloaf

– Combine ground meat (beef or pork will do) with an egg, brown sugar, vinegar, ketchup, bread crumbs, mustard, salt, pepper, and onion soup and mix before microwaving it for 10 to 15 minutes. The best thing about meatloaf is it keeps well in the fridge if you get leftovers.

Salads

– You can microwave a bunch of salad recipes as well, from the traditional potato salad to your favorite asparagus, spinach, beans, broccoli, and more. Just be more careful with leafy vegetables since they wilt super-quickly on the microwave. 
Easy Dessert Microwave Recipes
All the dessert recipes here can feed 1 to 2 people. 
Brownie and blondies

– It only takes 2 to 3 minutes to microwave a brownie or blondie, if you're craving one. You can use the premix boxes from groceries, or combine ingredients from scratch. 

Traditional fudge and salted caramel fudge

– You'll need chocolate chips, butter, vanilla essence, and condensed milk combined and melted into the microwave, then mold in your pan of choice. If you're making rock road fudge, add peanuts and marshmallows. If you're making salted caramel fudge, replace choco chips with salted caramel chips. 

Microwave popcorn

– Store-bought microwave popcorn bags are great, but if you're obsessed with popcorn, it can easily put a hole in your grocery fund. Learn how to microwave kernels, so you can entertain with all kinds of popcorn, from caramel ones to powdered-flavored ones, but all from scratch. 

All types of mug cake

– You can never have enough mug cakes in your life. Once you've discovered how to make a mug cake with your microwave, I'm sure you'll be making everything from banana cakes to birthday cakes and everything in between. 

Peanut brittle

– There's no more need to spend a ton of money for peanut brittle. Just combine your salted peanuts, sugar, light corn syrup, vanilla, butter, and baking soda, mix slightly before running it into the microwave. 

Cookies

– Make it big or small. Place it in a mug, ramekin, or microwavable plate. Pick a cookie recipe and downsize it to accommodate your craving.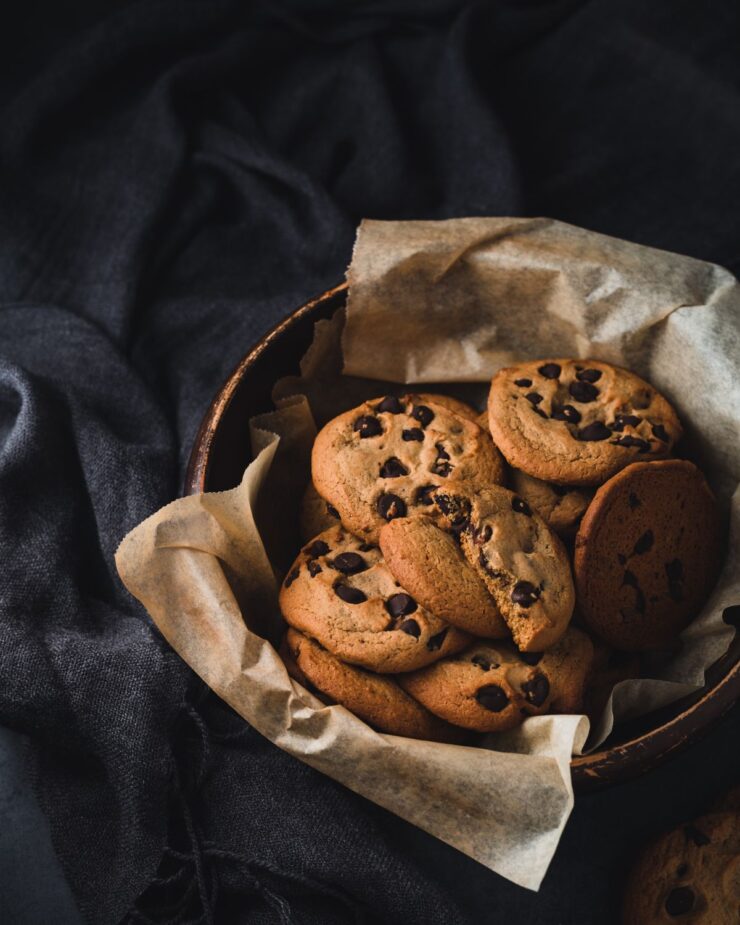 S'mores

– It takes just a minute to melt chocolate and marshmallows into a bunch of graham crackers. Your kids would love this.  

Cheesecake

– A craving for cheesecake happens to me almost every month, but baking a full-sized recipe means I'd have to finish the whole thing myself within a week or so. If you have this problem as well, microwaving only a small-serving cheesecake could be enough just to satisfy your craving. 

Cobblers

– If you love traditional cobblers, you'll also love the microwavable version of it. Just choose your fruit (peaches, blueberries, apples work best), then add textures like rolled oats, walnuts, coco sugar, and top it off with yogurt and mix everything before microwaving. 
Craving for chips, but is currently on a diet? Did you know that you can use your microwave to dehydrate vegetables and make your own chips using thinly-sliced potatoes, carrots, cucumbers, squash, eggplant, sweet potatoes and so much more? Just make sure to season with salt, pepper, or your other favorite herbs and spices.