Have you decided to gather a group of family and friends, to cook for them, but you're out of ideas about what to serve as the first, and what as the second course? It can be challenging to decide, especially if you know the people, you're hosting is a bit demanding.
Don't be afraid though, because we have made a suggestion consisting of two first and two-second courses anyone can prepare, guaranteeing your guests will enjoy. We have also made the whole preparation thing even simpler with step-by-step instructions. All you need to do is pick the combination you feel your guests will like most.
First course
Aromatic cornbread and poached eggs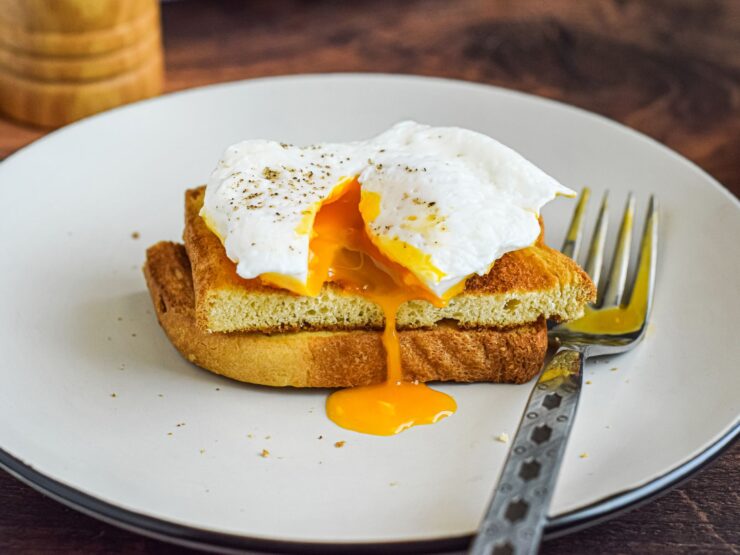 Required Ingredients:
1 cornbread, 1 tomato sauce, 100 g cottage cheese, 1/4 teaspoon salt, 60 g of butter,4 eggs, 30 g pesto Genovese sauce, Provençal spice mix
Step-by-step instructions:
Cut the cornbread into 1 cm thick slices and place them on baking paper on a baking sheet. Put the tomato sauce on the bread and season with the Provençal spice mix. Put fresh cheese on top of the bread. Place the prepared slices of bread in an oven heated to 195°C.
During this time, we poach the eggs, by breaking the eggs and putting them in boiling water for 5 minutes.
Take the baked slices of bread out of the oven and arrange the poached eggs on top of them. Finally, mix the Genovese pesto in a bowl, add a little olive oil to thin it out, and sprinkle the poached eggs over the breadcrumbs.
Bhaji – Indian onion spoons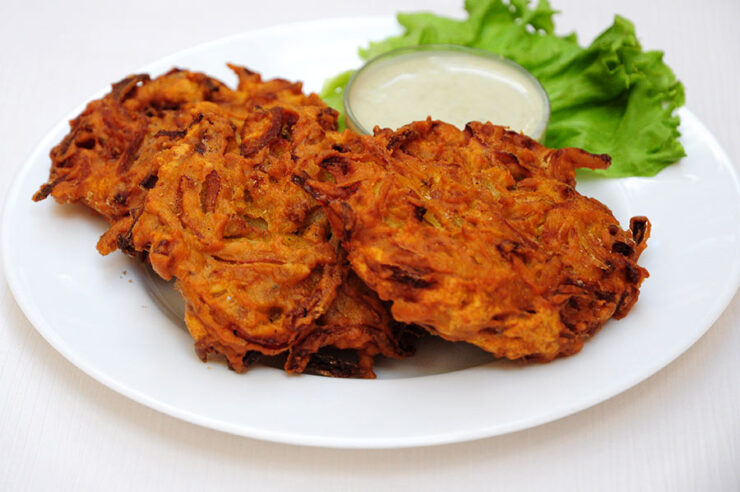 Required Ingredients:
3 onions, 200 g of chickpea flour, 1 teaspoon of baking powder, 2 tablespoons of rye flour, ½ teaspoon of chili powder, 1/2 teaspoon of turmeric, 1/2 teaspoon of sesame seeds, deep-frying oil, salt, and pepper.
Step-by-step instructions:
Cut the onion into strips, and grind the cumin and coriander seeds. Put chickpea flour in a bowl, add rice flour, chili powder, turmeric, baking powder, crushed coriander, cumin and sesame, and salt and mix the ingredients. Then pour approx. 50 ml of water and make a uniform semi-thick mixture. Then add the onion strips to the mixture, mix well, and using two spoons make a spoonful and fry it in deep oil. When the spoonful takes on a golden-brown color, take them out on paper to absorb excess fat. Garnish the bhaji with fresh coriander and serve.
Second course
Aromatic chicken in Indian sauce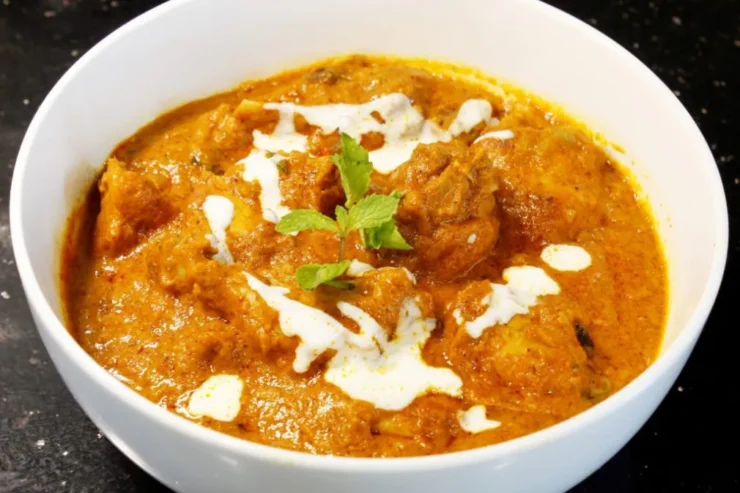 Required Ingredients:
600 g of chicken breast, 1 onion head, 3 gloves of garlic, 1 green pepperoni, ½ teaspoon of turmeric, 1/2 teaspoon cumin, 1/2 teaspoon dried coriander, 1/2 teaspoon dried tomato concentrate, 2 tablespoons of curry paste, 120 ml of cooking cream, salt to taste.
Step-by-step instructions:
Pour a little oil into the pan over the fire, add the chopped onion, add salt and fry on low heat. During this time, clean the hot peppers by cutting them lengthwise, cutting out the soft part and seeds, and cutting the pure fleshy part of the pepper into strips. Now grind the coriander and cumin and add them to the pan with the onion, stir and wait until they start to smell. After about half a minute, mix the tomato concentrate into the pan and stir until the tomato is completely melted. Now cut the cleaned and washed chicken breast into bite-sized cubes, then add them to the pan with onions and spices and fry gently, stirring occasionally, until the meat turns white. After about ten minutes of frying, chop the garlic, add it to the pan with the meat, then add the hot green pepper, fry a little longer, and as soon as the garlic starts to smell, add the turmeric and curry paste. When the curry paste has warmed up, pour a little cooking cream into the pan. After 1-2 minutes, when the sauce has thickened, turn off the heat and serve the dish.
Veal with mozzarella and sage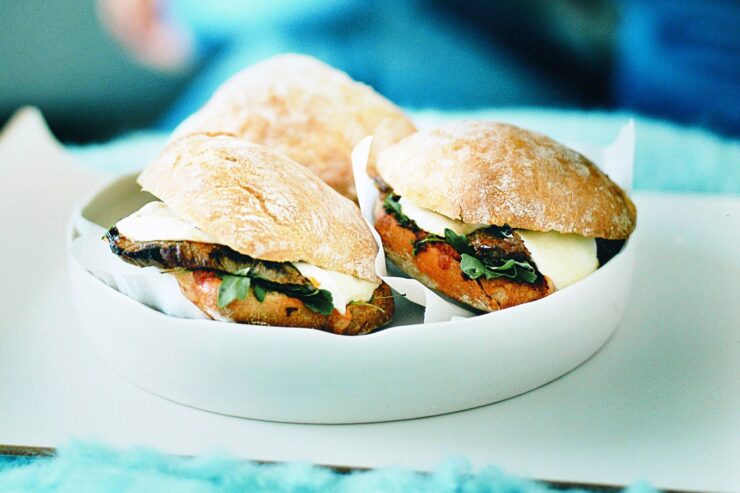 Required Ingredients:
8 steaks of beef, 50 g of oil, 4-5 sage leaves, 180 g fresh mozzarella cheese, 100 g of arugula, fresh extra virgin olive oil, freshly ground salt, and pepper
Step-by-step instructions:
Cut the mozzarella into slices about 5 mm thick, clean the beef from the skin and veins, and cut it into steaks about 4-5 cm thick. Then season the steaks on both sides with salt. Pour a little oil into a heated pan over the fire, add butter to the oil and wait for it to melt. Then add fresh sage leaves to the butter, and place the beef steaks on them. After 3-4 minutes, turn the meat to the other side, put mozzarella on top of each steak, and continue baking. After another 3-4 minutes, the dish is ready and we can serve the meat on a bed of arugula.
A lot of great combinations for your dinner party can be found on topfood.club, and they come with simple and detailed instructions, similar to the ones in this article. What you also want to know, if you want your guests to really enjoy, is how to combine drinks with the food you serve, and how to combine different dishes. Therefore, we decided to give you a couple of more guidelines.
For a complete meal, it is important to combine food and drink well. Before starting the meal, serve an appetizer. Depending on the combination of foods for cold appetizers, serve cherry brandy, vermouth, dry white wines, or sparkling wine.
Serve red wines such as cabernet sauvignon with cheeses, and dessert (prosecco), semi-sweet, sweet, and sparkling wines, and strong alcoholic drinks such as bisque, honey, honey liqueur, and fruit liqueur with desserts.
After these tips, you still need good organization, enough time for preparation, and, finally: keeping standards in order to be sure and know exactly how much food you have used and what margin you have for each dish.